With more than forty activity offerings to choose from within the areas of land and water sports, studio and performing arts, climbing on the Alpine Tower and horseback riding, Lochearn is a camp for everyone.
Each girl designs her own activity schedule sampling from a range of activities or focusing on areas that most interest her. While each day has structure, that structure is built around each girl's own schedule which she has determined and is immensely excited to explore!
Campers and their parents select activities prior to arrival at camp, and scheduling is done for the first two weeks of camp using those choices. After two weeks, our campers again choose activities to be used for the 2nd two weeks of camp.
Campers are assigned a schedule using their choices and have a set of activities that are done on one day and then a second set of activities that are done on the alternate day. At the end of each program afternoon girls enjoy a "Free Choice" period. They can spontaneously choose from a variety of fun and exciting offerings. These include waterskiing, open waterfront, open gymnastics, tennis tournaments, stable management, theatre rehearsals, sailing regattas, paddle boarding, bumper-tubing and many unique and special offerings in land sports and studio arts.
In addition to the regularly schedule program days, there are breaks in their schedule for "special" days with a varied daily program during those days.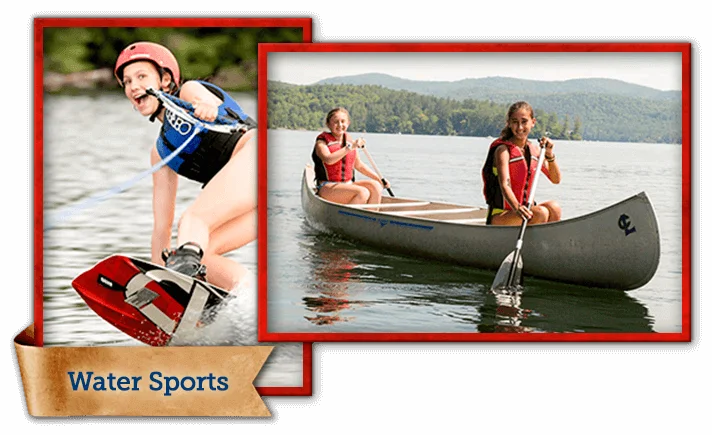 Canoeing • Diving • Sailing • Snorkeling
Swimming (instructional & competitive)
Paddleboarding • Wakeboarding • Waterskiing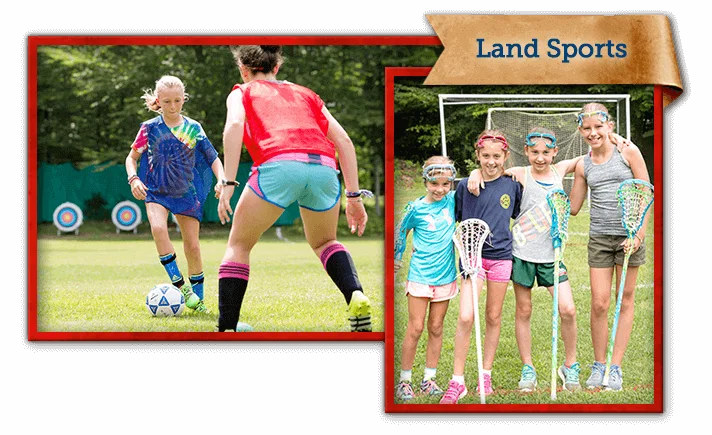 Archery • Basketball • Field Hockey
Gymnastics • Lacrosse • Soccer
Softball • Tennis • Volleyball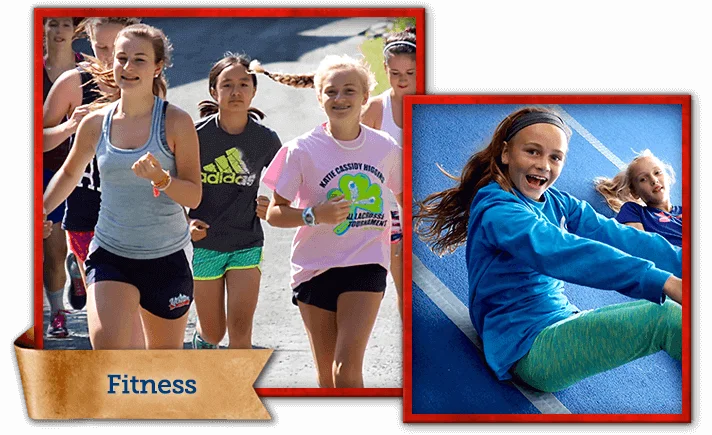 Aerobics • Cross Country Running
Cross Fitness • Kickboxing
Pilates • Power Walking • Yoga
Water Zumba • Zumba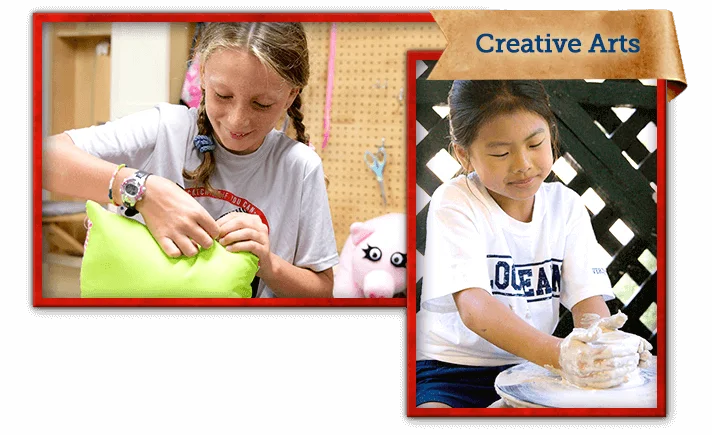 Arts and Crafts • Beads & Bracelets
Camp Newspaper • Ceramics • Crocheting
Drawing • Painting • Quilting • Sewing
Stage Craft • Drama • Hip Hop Dance
Jazz Dance • Singing • Musical Theatre
Culinary Arts • English Riding
Cheerleading • Outdoor Adventure
Community Service • Senior Council
Leadership Training (15 & 16 year olds)