An Experience To Remember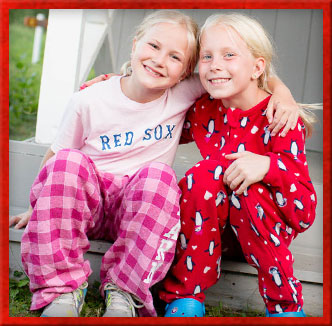 What makes Camp Lochearn for Girls special becomes clear as soon as you enter our gates. From the first hello to hug-filled goodbyes, everyone works hard to create a warm family environment that lasts the whole summer long.
We know that sometimes being in a new place and leaving family behind can be a little hard. But don't worry – a friend is never far away! Our summer camp community is made up of three divisions based on age, and we help put younger campers at ease right away by pairing the youngest girls with a big sister. By limiting enrollment at Lochearn, we're able to give that kind of commitment to personal development both in the cabins and through our programs. Our 3:1 camper counselor ratio enables us to have a great deal of close counselor contact with our campers.