See What Our Community Has To Say...
My daughter had a great summer and we've heard non-stop about Lochearn since picking her up last month (we just signed her up for next year). From what we could tell there were a ton of highlights – from our perspective the best thing seemed to be that you and your staff create a magical place with lots of happy kids who love their time together in Vermont. Thank you for making my daughter's first summer at Lochearn so memorable…
- Dad of First-Year Camper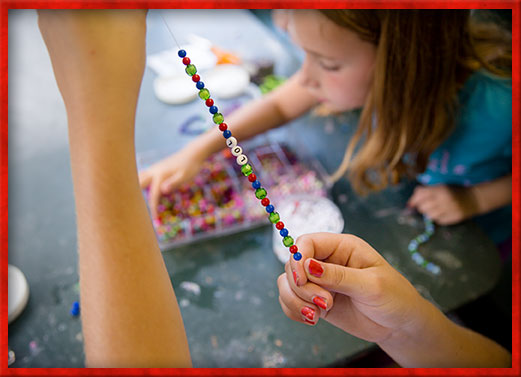 Lochearn has a HUGE place in my heart and I feel blessed to have had so many memories there. I am so grateful to you to continue such a special place for my daughter. Clearly, it has only gotten better. Just a day and a half in and from the pictures you post I see such joy and happiness in her face.
- Alumna Mom of First-Year Camper
The next couple of weeks are something I could never give my daughter. Only a place like Lochearn can provide the memories, experiences and friendships. I can't tell you how grateful I am. I know it takes a lot of time and effort and work, and I wanted you to know how much I appreciate you all!
- Alumna Mom of First-Year Camper
I wanted to thank you and your staff for providing my daughter with one of the most enjoyable summers she has ever had! She literally didn't stop talking all the way home filling us in on all the activities she did, her accomplishments, her new friends, her counselors, fishing, "blue" games, etc. Highlights were definitely the riding and water skiing.
- Mom of First-Year Camper
I wanted to express how appreciative I am for the incredible summer my daughter had. I think she enjoyed Lochearn more even than I had as a child! It was a magical place for her and I'm so grateful for the close-knit community you've built. She literally wrote to me "I'm only a little homesick, because Lochearn is just so welcoming." We are excited to sign her up to return for next year!
- Alumna Mom of First-Year Camper
My daughter has really come back as a very independent and much more confident girl than before. She talks about all the friendships that she made and will keep in touch with them for many years and build life-lasting friendships.
- Mom of First-Year Camper
We wanted to say thank you for a wonderful first sleep away camp experience for our family. My daughter had a blast and is already talking about next summer! We appreciated your communication throughout the session in the middle of camp. Thank you for all that you do!
- Mom of First-Year Camper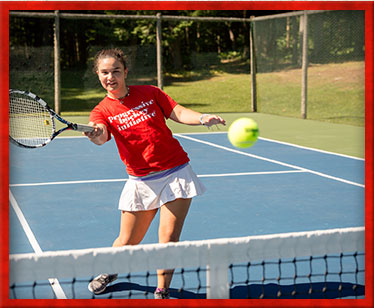 My daughter had a wonderful season at Lochearn again. It is truly her "happy place."
- Mom of Fourth-Year camper
Thanks for another successful summer at camp. Both of my daughters had a blast. Waterskiing was a highlight for sure, as well as quilting.
- Parent of Sixth-Year Campers
I wanted to thank you and all your staff for the very special and wonderful camp you run. Both of my daughters (who are very different) had very formative experiences at Lochearn and talk so much, not only about the great activities and how beautiful it is, but of the importance of the tradition, campfires, and kindness there. As a parent, this is the best thing to hear.
- Mom of Third- and Fifth-Year Campers
My daughter had an amazing summer and will miss camp so much. Thanks for providing her with such wonderful summers. She will carry the memories forever.
- Mom of Fourth-Year Camper
Thank you for a great summer. My daughter had her best summer yet at Lochearn! She really enjoyed her bunk and counselors. Thank you for fostering such a kind, warm and fun environment.
- Mom of Third-Year Camper
My girls arrived home filled with so many stories about their Camp Lochearn adventures. They all had such completely different summers, but were also incredibly rich in so many ways. I can't thank you enough for providing them with such wonderful childhood memories. They all made lots of friends, spent time with their old friends, learned many new things and grew in countless ways! Many thanks to you for all that you do, there is nothing like the peace of mind knowing that your children are safe and growing in a place like Lochearn.
- Mom of Four Lifetime Campers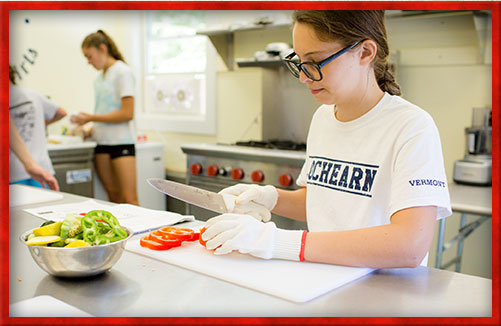 Thank you for an amazing second session. We drove the girls home yesterday and for almost 5 hours we listened to them laugh and tell numerous stories of friends, accomplishments and triumphs. My daughter said it was her best year ever. She loved her counselors and she said she had the best cabin. She made many new friends this summer. I know she will keep in touch with all her friends from camp. They also talked about how good the food was this year!! But best of all they come home a little older, more confident and more independent. Thank you for everything you and the staff do to make sure our girls have the best experience at Lochearn.
- Mom of Fourth-Year Camper
We are home less than 24 hours and the reports are in, "best year at Lochearn ever!" My daughter loved her cabin and cabinmates. Her cabin counselors were amazing, fun, caring and compassionate leaders. My daughter said the food was delicious – plenty of vegetarian, fresh fruit and vegetables – farm to table quality! Thank you for another great summer – see you next year!
- Mom of Fourth-Year Camper
I'm sure you have heard other parents say that their girls matured, growing mentally and physically – and that is so true! Lochearn has a very special place in my daughter's heart as it does for my husband and I now. She is counting the days until she returns. THANK YOU!!!
- Mom of First-Year Camper
I have to tell you it's been such a pleasure to watch my daughter stay in touch with her cabinmates throughout the school year. Especially with the hurricane in Puerto Rico, it's been quite intense but so enlightening for my daughter to have far-away friends living through a profound news story and hearing first-hand about the effects of the destruction on real people. Rather than gossiping on text with school friends, after school she compares notes on how life varies from PR to Vermont to Hong Kong to NY.
- Mom of Third-Year Camper
It was such a good decision to choose Lochearn for my daughter. I'll never forget her first summer. She was eleven years old and entering seventh grade in the fall. When we hugged at our reunion at the end of the summer, she told me that while she missed me very much, she LOVED camp and was sad for it to end. She was so much more confident and self-assured when she returned home. I will always remember the first Lochearn summer as a significant milestone (almost a turning point) in her maturing from a lovely little girl into a wonderful young lady with increased confidence in herself and high self-esteem. Her time at camp provided a great foundation for managing the challenges of middle school and next year, another new adventure begins for her at high school! Thank you for everything that you do and for another great summer at your beautiful camp.
- Mom of Third-Year Camper
I also wanted to compliment you on how well organized you all are. Drop off was so seamless and even in that horrible rain. The health check, lunch, everything! Amazing. You run a tight ship! I like it.
- Mom of First-Year Camper
And your staff...fantastic. I feel so at ease leaving my daughter with such wonderful, friendly people. Her counselor really settled my fears and I knew she would keep a close eye on her and she listened and seemed to understand how hard this was for me. The campus leader was so amazing and kind. All of you are AMAZING role models for these young girls!
- Mom of First-Year Camper
I had so much fun making new friends, learning new things, and making new memories. Camp Lochearn was an amazing experience that I will never forget.
- Third-Year Camper
I would like to thank you for an incredible summer at Lochearn. This year has been the best yet and I had so much fun. I am so thankful for Lochearn and everything about it because it has truly shaped who I am. Without Lochearn, I wouldn't be nearly as confident in myself, or my abilities.
- Fifth-Year Camper