Donate today to make a difference in the future of Lochearn and the lives of Lochearn Lassies!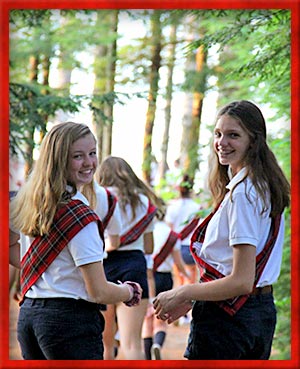 Children need summer camp now more than ever. The sleep-away camp experience is becoming one of the only ways to connect children to nature and the outdoors for an extended amount of time. No cell phones, no computers, only face-to-face, real communication and connection. At Lochearn, girls can be themselves, try new things, find their passion and become more familiar with the world they live in outside of their hometown community.
Lochearn's directors, Tony and Stacie, truly believe that every child should have the opportunity to go to summer camp. With this belief in mind, the opportunities for giving are endless.
Through your donation, you will directly impact the future of camp and give the gift of the Lochearn experience, a summer in Vermont! Thank you for passing on your love of Lochearn and preserving a more-than-100-year tradition of instilling confidence, kindness and friendship in girls and young women.
Types of Donations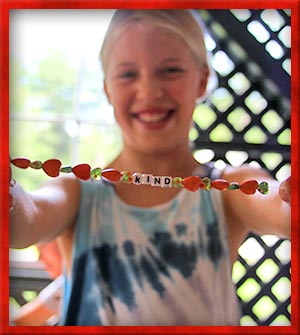 There are two types of donations you can give. You can donate to Lochearn's Scholarship Fund, and you can also make a donation toward Lochearn's Capital Improvements.
Scholarship Fund donations and donations toward Capital Improvements are welcomed and appreciated. Donations toward our Scholarship Fund through the American Camp Association (ACA) are tax deductible. You will receive a donation acknowledgement on behalf of the American Camp Association a month after receipt.
Capital Improvement donations are not tax deductible but are extremely appreciated by our campers. Naming opportunities are available for significant donations.
Planned Giving and Corporate Support opportunities are also available through the American Camp Association. For more information, please contact the Lochearn office.
Methods of Donation

We accept check and credit card (Mastercard or Visa) donations.
Please download and print our donation form.