Tag Archives:
the Bagpipe Newsletter
What's New This Summer?!
You heard it here first! If you love the slide, you will love another exciting new part of the Lochearn waterfront this summer! Said to be the hottest new camp craze, campers will have the pleasure of enjoying our new Water Trampoline!


Musical Theater Production
Last summer's production of The Lion King had everyone on the edge of their seats with anticipation. We laughed with Timon and Pumbaa, sang along with Nala and Mufasa, and (spoiler alert!) cheered as Simba reigned over the Pridelands at the end!
This summer, we are excited for our campers to bring the story of Beauty and the Beast to life! Campers in Session 1 and Session 2 will have the opportunity to join the four-week Theater II performance class.
If theater performance isn't your forte but you love the art of drama, our Theater I class is the perfect way to learn the techniques of improvisation and acting. Sign up for Theater I and Theater II class this summer for an exhilarating experience!
We can't wait for these Special Trips and Programs!
At Lochearn, we eagerly embrace new opportunities and strive to provide exciting adventures and special programs that will benefit our campers. We are so excited for everything we have in store for our campers this summer!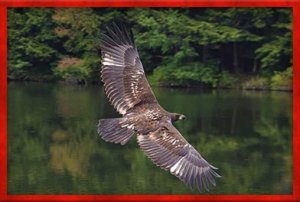 1st–4th grades
It's FIELD TRIP time and an exciting summer to be a Junior at Lochearn. Our 1st-4th graders will be going to the Vermont Institute of Natural Science (VINS) for a super fun field trip including a Raptor Exhibit!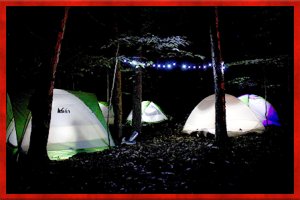 5th grade
Our 5th graders will have the opportunity to camp out with Girls in the Woods this summer, a true tent campout with a campfire story, roasting s'mores, gazing at the fireflies, enjoying the Vermont night sky and sleeping under the stars. Stacie can't wait to go berry picking with you!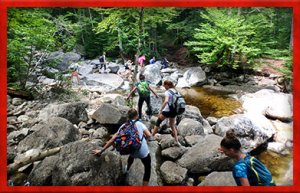 6th grade
Lochearn is our name and Adventure is our game! Our 6th graders will be the first group to have their own challenging but incredible fun day hike! The special bonds that come with hiking to the summit of a mountain together are the best part of our Outdoor Adventure Program.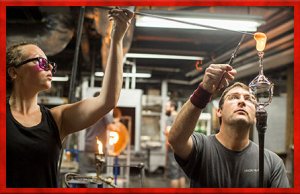 7th grade
It is so much fun to celebrate Vermont and the special parts of why people travel to New England. 7th graders, get ready for a unique experience exploring the craft of glassblowing at Simon Pearce in Quechee, VT!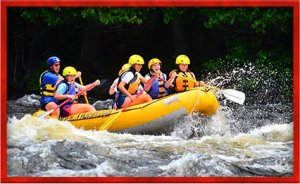 8th grade
Our 8th graders will get to go White Water Rafting on the Androscoggin River this summer! This day trip is packed with two White Water Rafting runs and a gourmet lunch enjoyed together by the river.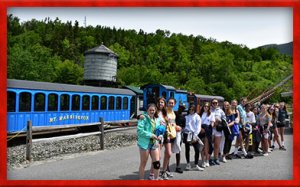 CT's
We can't wait for this year's CT Bucket List, trip to North Conway and Mount Washington, Blue and Green events, Big Sisters and Little Sisters, and the CT's night out in Hanover!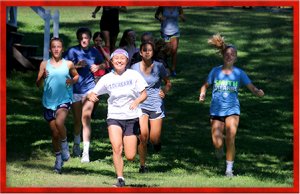 CIT's
CITs will take an overnight trip to Burlington and have their own CIT Service Project!