With Thanksgiving right around the corner, we here at Camp Lochearn have been thinking a lot about being thankful. And because we're part of the Lochearn family, we've got a whole lot to be thankful for. It's not just sweet, gooey roasted marshmallows or spending a day on Lake Fairlee — Lochearn Lassies can be thankful for so many things, like:
Learning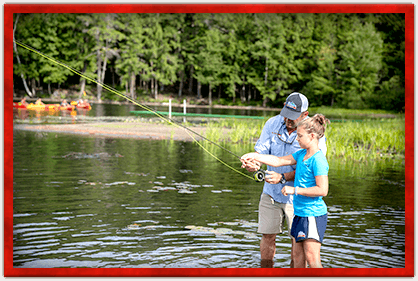 Coming to camp gives you the opportunity to learn all about yourself. You not only learn skills like how to shoot a bow and arrow or make a mug in ceramics, but you also learn communication and independence — things that will stick with you long after the final sunset of summer. Whether you're a first-time camper or a Lochearn veteran, there are always plenty of new faces on the first day of camp. One of the best parts of summer is creating relationships with campers and staff members while practicing good decision making and discovering how to be independent. There's so much to learn about yourself and the world around you, and we encourage stepping out of your comfort zone to get the best Lochearn experience.
Community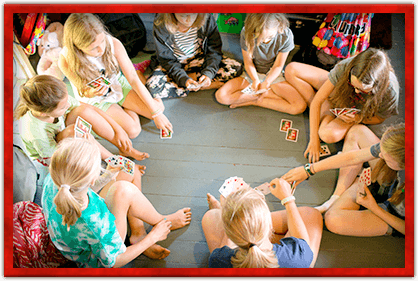 Campers and staff come from 20 countries around the world to spend the summer in Vermont at Lochearn. It's easy to fit into our close-knit community of nice girls. Through the good times and the bad, you know there will always be a Lochearn Lassie somewhere who will be there for you year-round, whether you're at camp or back at home. We grow together over the course of camp, celebrating each person's uniqueness and encouraging one another to strive to be our best. And when summer comes to an end, we know we're not saying goodbye for good, because camp friends are for life.
Memories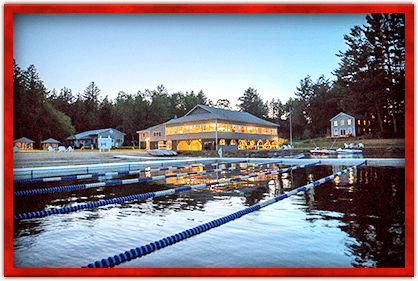 Lochearn's lakefront cabins and welcoming facilities provide the perfect backdrop for all of the wonderful memories made at camp. It's easy to call beautiful Vermont your home away from home. Your Lochearn memories are different than any memories made at home or while traveling elsewhere because you can be totally you, no matter how silly or spunky you are. Plus, you're unplugged. Instead of worrying about posting on social media, texting or Snapchatting photos, we focus on being in the moment and communicating face-to-face. As we saw from generations of Lochearn Lassies last summer during our 100th year celebrations, your camp memories truly stay with you for a lifetime.
Values
If the tall pine trees around Campfire Hill could talk, they'd tell 100 years' worth of stories about girls gathering around the campfire, reflecting on weeks spent at Lochearn, singing songs and sharing stories centered around weekly themes. We live by a motto that encourages girls to make friends while upholding personal ideals, and we facilitate a deeper value of self, of others and of our environment. Honesty, kindness and positivity are three pillars that all Lochearn Lassies live by at camp as they "grow to have more courage and self-confidence," and "take home an open mind and a kind and caring heart."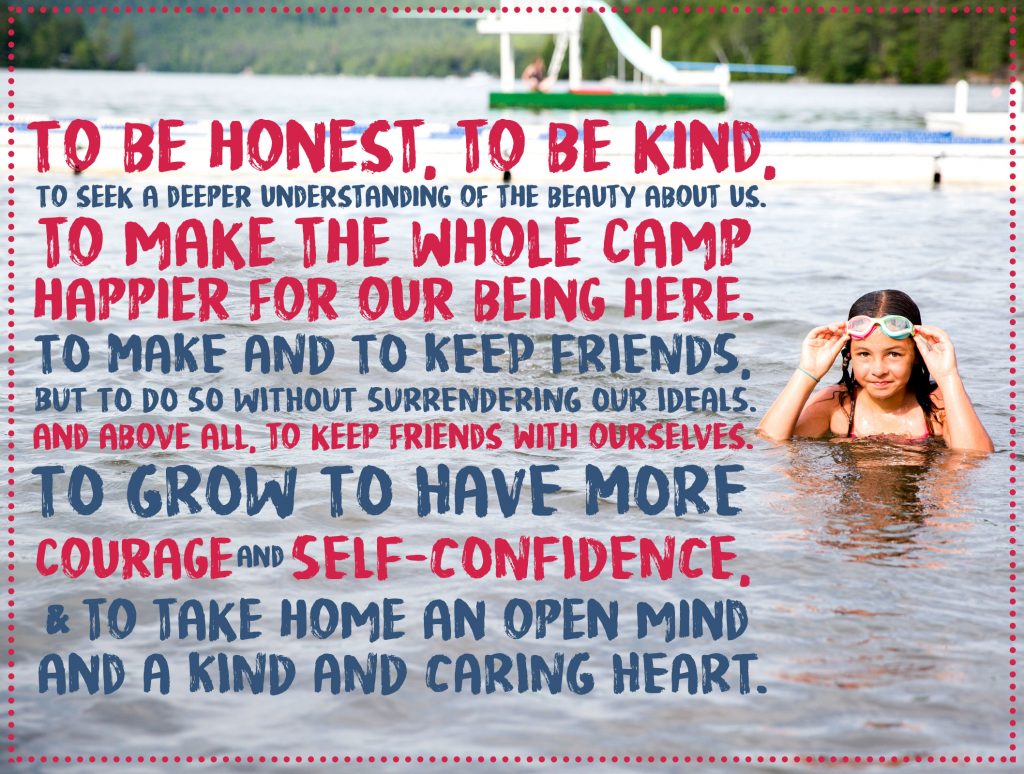 Next Summer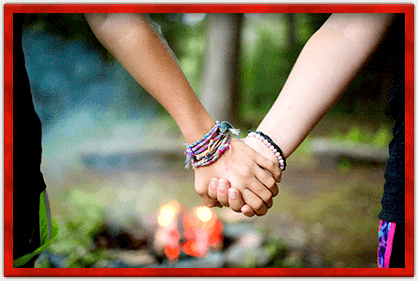 We're just under seven months from opening day, and we couldn't be more excited! Knowing you've always got somewhere to come back to is such a cool part of Lochearn, because your favorite things will still be the same, but you'll be a year older. You experience things in a different way year to year and can set new camp goals for each summer. Maybe this will be the summer you finally earn a purple in gymnastics or work up the courage to try wakeboarding for the first time. And if not this year, you know you're always welcome back for the summers to come.