As the end of summer arrives, you start to feel it. We call it Campitis.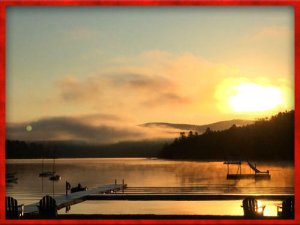 After a month at Lochearn, it's the feeling you get when you long for everything that made camp special. You miss the lifelong friendships you made, your inside jokes and the camp songs. These are the things that stay with you, but you miss the little things, too. Like the unforgettable smell coming from Highland Hall when there's warm tacos for lunch, or the screams of excitement that come with the reveal of camp's evening program. And you just long for the daily routine, from waking up to the bugle and catching the sunrise over Lake Fairlee, to the harmonious calls of the loons that seem to echo across the water. But most of all you miss who you could be at Lochearn – yourself.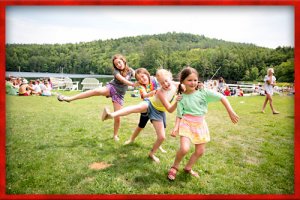 You explored new passions, from beads and bracelets to archery and water sports. You miss how you felt when you won your first blue award in an activity you'd never tried before. You miss the sound of the wind filling your sailboat as you take a deep breath of the cool Vermont air. You miss your new best friends, who in just a month have become as close as sisters. Campitis is when you find yourself missing camp and everything that came with it, and you might find yourself feeling it when you least expect it.
Is there a simple fix for Campitis? We wish it were easy, but the only cure we've found is to get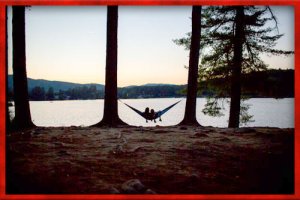 back to camp and leave your worries at the gate! The school year may seem like an eternity, but we suggest glancing back at all of your camp photos, wearing your Lochearn gear to school and keeping in touch with your cabin mates from the summer. They could be experiencing some Campitis of their own and are hoping you'll reach out!
If these don't help cure your Campitis, just know sometimes there's nothing better than counting down the days until you're back on the banks of Lake Fairlee!